It just recently became known that one of the oldest members of the developer studio Piranha Bytes has left the team in July 2012. Mattias Filler, who worked in the Story and Game Design department on Gothic 1-3 and Risen 1-2, is no longer a part of PB.
His job ended in July, as he declares in his official LinkedIn profile. Currently, he only works as a teacher at the Games Academy.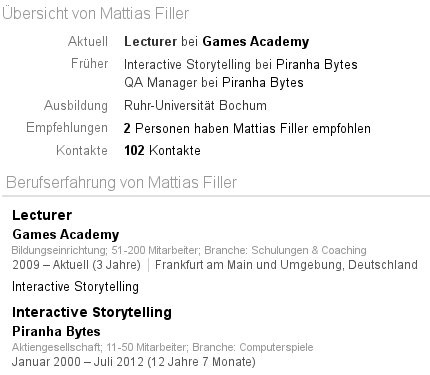 Is is yet unkown what reason may have caused him to leave the post he has filled for so long.
Links:
---
•
LinkedIn profile of Mattias Filler