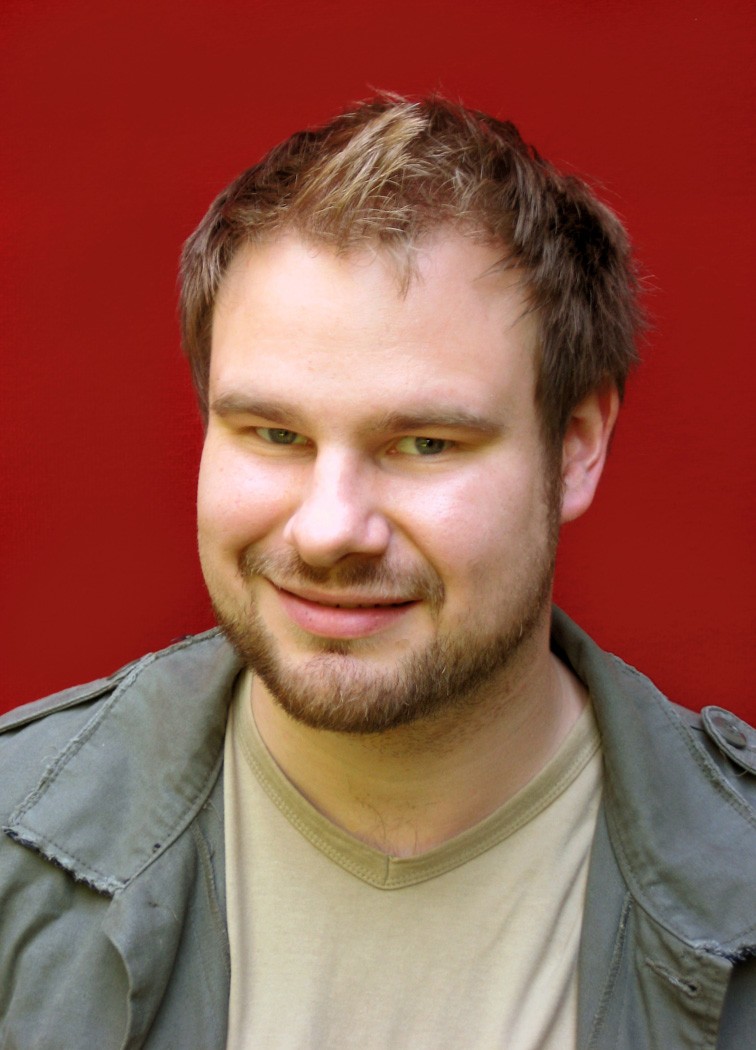 Music
Are you still composing? Are there new works of you that we can hear somewhere? Are there any yet unpublished music pieces from Gothic of Risen?
No, I do not compose music at the moment. I already gave the community all my unpublished works (e.g. for the Christmas campaign or the flashbacks). I am sorry.
Do you listen to pop or rock music? Can you tell us your favourite band? Which band impressed you most in the last time?
During work, I prefer calmer music that does not distract me too much. Including old stuff from Ray Charles or Frank Sinatra, or mood tracks. In my free time, I prefer melodious rock songs. Hmm... favourite band... difficult question. I liked "Snow Patrol" with "Chasing Cars" and "Run" - two of my permanent favourites. My absolute Uber-favourite song, but that definitely has to stay between us, is a mega-schmaltzy piece: "Angel" by Sarah McLachlan. If and how music touches someone's heart always depends on the associated emotions and when and where you heard it first.
Which movies impressed you most recently? Which movie sound tracks do you think turned out rather well?
Hm, I did not watch many movies lately. "Argo" was one of most exciting films. I watched it, jammed between other passengers, on an airplane and was completely thrilled. Very good how the film builds an arc of suspense and pushes until it almost bursts.
And I think that the music of "Game Of Thrones" is mostly great.
Could you tell us something about "In My Dream" from Gothic 3? What inspired you to make that piece? Can we expect to hear more such perfect pieces from you in the future?
Thanks for the praise, but I do not deserve it. I made the Gothic 3 soundtrack together with two colleagues: Stephan Cahen and Andreas Kolinski. Andreas developed the idea to record a few "inspired by" pieces and produced them himself, too. I did not contribute much, except that I was present during the recording of Corvus Corax's song "Is Nomine Vacans" and they let me sing along

. I think I am too inexperienced for a good pop song so it would take some time until I could come up with a great track.
Would you like to compose a movie soundtrack some time? And if yes, which genre? With which famous director would you like to work together?
After a long series of "ifs" (if I had the time and if I had the opportunity and if the film would interest me and...), there's a definite yes. I like film music, so I am rather tempted by the idea to make some myself one day. I think I would like to start with something small, very intimate and emotional, in the style of Gabriel Yared. Or an exceptional aesthetic challenge like the track of "Kingdom of Heaven" which unites Christian and Islamic elements.
Gothic and Risen
Did you play Risen 2 and complete it? Did you like it?
No, sadly not yet. I work slowly through the piled up games.
What would you wish to your former colleagues? How could the Gothic feeling, in your opinion, return to the next Piranha projects?
I have complete faith in my former co-workers and don't claim to know better. So if I were to wish them something, it would be a lot of money so that they can realize their visions with a lot of "horsepower".
If a Russian billionaire like Roman Abromovitch gave enough money for a game which continue the best traditions of Gothic, would you gather a new team from old Piranhas? ;
Immediately. With infinite resources it would be a tremendous fun and would turn out quite brilliant. But I think I would not try to reproduce something the exactly feels like the "Gothic" from back then. The game industry evolved and all that money would help us to make something new and special again, instead of pouring another load of water over old tea bags. So I would not recreate the old game no matter the cost, but instead try to use fresh ideas to get a similar feeling: An immersive, living world, strong relationships to good and believable characters, eccentricities, edges, uniqueness. Why? Do you have come connections?

Elind, it was a pleasure. Thank you for the time you invested to prepare and conduct the interview with the community. All the best to you all!
Written by foobar
Reviewed by Maladiq