World of Risen and Nevigo present: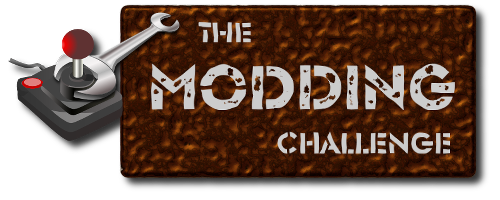 We would like to invite all modders (and those who would like to become one) to this little contest of ours.
The goal is simple: Present your concept for a game mod!
A jury made from members of the World of Risen staff and Kai Rosenkranz from Nevigo will select the best proposals.
The three top participants then get a free single-user license of Nevigo's
articy:draft
software to design their mod with. The license will be valid for life.
The contest will be open for submissions at least until November 30st, 10:00 a.m. CET. We realise that a good proposal is not something that you can do in passing. So if we see that people need more time, we might push the deadline ahead.
The following rules and content guidelines apply:
You can use any popular game engine. Gothic, Skyrim, Unity… everything is allowed. Make sure you respect the licenses of everything you intend to use.

The resulting mod should be non-commercial and freely distributable. This is not about making money.

Since articy:draft is especially useful for story-driven games, that should be your focus. Mods that just provide jump-and-run gaming or capture-the-flag multiplayer maps or something like that will not be rejected. But projects with a focus on complex story and characters will stand a better chance of winning.

You are not actually obligated to deliver the proposed mod if you win this contest. But the more you can convince us that you can and will do it, the higher your chances of winning. So do your best to convince us. Give us a realistic timeline, tell us how many people you might have to help you, what your experience is (if any) and so on.

Try not to submit pipe-dreams. While you can propose to rebuild Gothic 3 with the newest engine in photo-realistic, self-made graphics and a deep and complex story, you will have to make it plausible to us that you can actually deliver on your promise. A smaller project that is actually feasible will likely have better chances of winning than an overly ambitious one.

If we have questions about your proposal, we will ask them. So be prepared to answer in a timely fashion.

The minimum requirement for a proposal is a written summary (500 words or less) that explains the general gameplay and setting and outlines the story. Additional design documents (concept artworks, character sheets, lore background, etc.) are welcome. But do not post a 40 pages essay directly in the forum. Additional information should be provided as links to the WoP upload. Avoid proprietary formats like MS Word (if in doubt, stick to PDF) and external servers (cloud storage).

Language must be German or English.

>>> To the contest submissions thread in the forum <<<