Amadeus Weidmann
|
Andreas Menkhoff
|
André Braun
|
André Hotz
|
André Thiel
|
Björn Pankratz
|
Daniel Kozakowski
|
Gavin
|
Harald Iken
|
Horst Dworczak
|
Jennifer Pankratz
|
Kristoffer Lerch
|
Kurt Pelzer
|
Marc Bongers
|
Mario Röske
|
Michael Rüve
|
Mike Hoge
|
Milad Sadinam
|
Nuno Leiria
|
Paul Springfeld
|
Philipp Krause
|
Quy Hoang
|
Roman Keskenti
|
Sascha Henrichs
|
Stefan Kalveram
|
Sven Dekubanowski
|
Victor Karp
|
---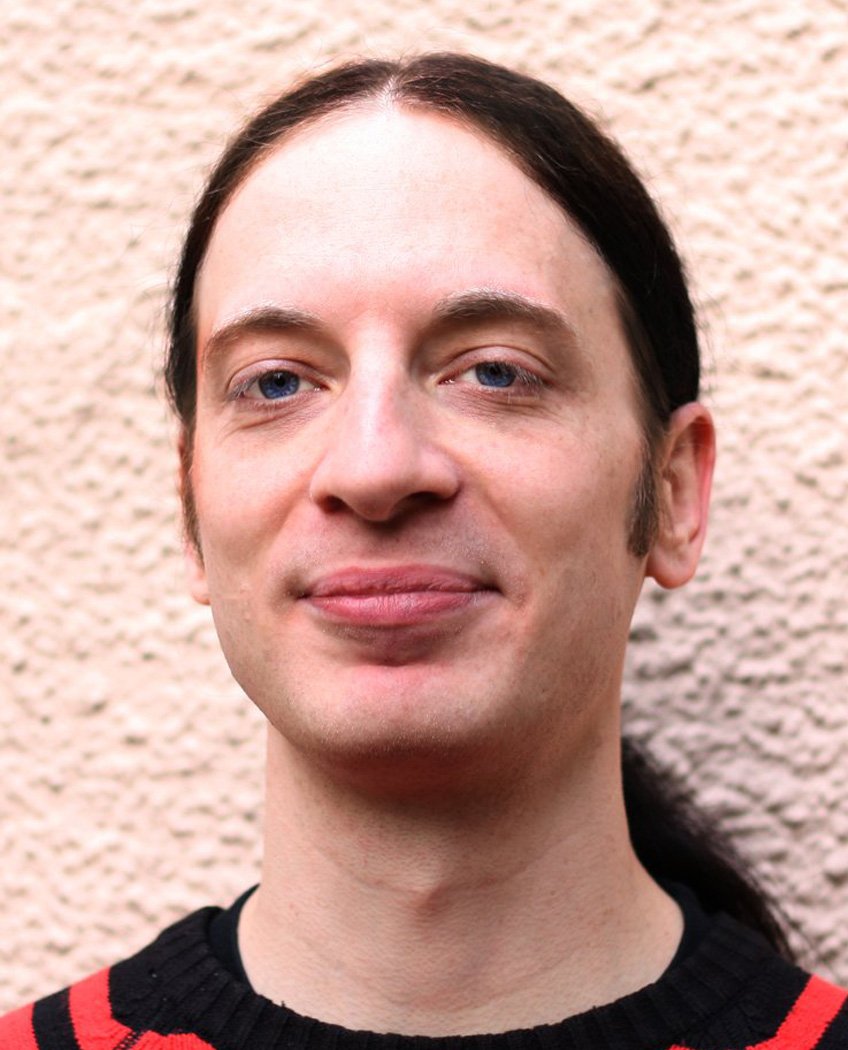 Name
Harald Iken (Spanish: El Zocko!)
Job at Piranha Bytes?
Storydesign
Age
Older than you would think - or disguised by the high art of mathematics: 2x15
Education
clerk in public administration, bachelor of arts (business economics)
Jobs so far
Pencil pusher, soldier (2 years), e-commerce manager, fork-lift driver at Volkswagen (recommended if you cannot get through college otherwise ;D)
Worked on the following games
The current PB project will be my first game. It might be worth mentioning that I already worked as a tester on Risen 2.
Favourite music?
Tool, NIN, goth music & soundtracks (Inon Zur, Frank Klepacki, Jack Wall, Garry Schyman, Sonic Mayhem, Alan Silvestri, Ennio Morricone, usw.)
Favourite game?
Too many. Short excerpt: Gothic2+DNDR, Risen 2, Quake, Terranigma, Bioshock, Return to Castle
Wolfenstein, C&C Alarmstufe Rot, Jagged Alliance 2, Dragon Age, Fallout 3, Vampire: The Masquerade – Bloodlines,
Red Dead Redemption, Mass Effect, Dead Space, Ocarina of Time, Mario Galaxy.
What are your strength?
Humour & I can play games until early morning without ever getting tired.
What do you dislike?
As East Frisian I hate the local public transport. And most vegetables.
What do you like, what are your hobbies?
Sitting my best friend's couch flat (especially when we're celebrating the annual Lord of the Rings day), annoying my girlfriend with video games, paintball & squash, podcast and of course, gaming until the coroner arrives.
What would you like to see in a game for once?
I have no special wish. Generally speaking, I am a big fan of emotions in a game but that wish has been fulfilled quite well in the last years. I'd rather long for the real Virtual Reality and a change of thinking regarding censorship of games. Any adult should have the right to enjoy the full game.
Are you afraid to run out of ideas for games?
...I'm just getting started! You just wait and see!